Contact us today!
(573) 860 3764
Contact us today!
(573) 860 3764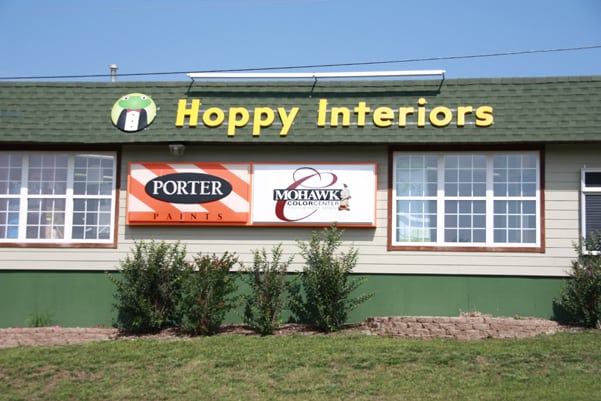 Welcome to Hoppy Interiors Full Service Flooring Center
We are committed to providing you with the flooring you have always envisioned for your home. Our showroom features all the latest design trends as well as timeless classic styles in Carpet, Hardwood, Laminate, Ceramic, Window Fashions, and Solid Surface Countertops.
For more than 20 years, our customers have come to rely on us for the highest quality products and services in the residential and commercial flooring industry. The flooring sales professionals at Hoppy Interiors will help you find the perfect floor for the way you live. Our in-house team of experienced installers use industry standards to provide you quality craftsmanship.
Call us to today to schedule a FREE IN-HOME

Visit our team members:
John Cooper – john@hoppyinteriors.com
Kelly Murphy – kelly@hoppyinteriors.com
Joyce Cooper – joyce@hoppyinteriors.com
Kayshe Winkle– frontdesk@hoppyinteriors.com
Cloe Workman – cloe@hoppyinteriors.com
John Cox, Sr.
Dan Carey
Nick Ledbetter
Nick Brown
Chris Clayton
Kent Renshaw
Store Hours
Monday    9:00 am - 5:00 pm 
Tuesday   9:00 am - 5:00 pm 
Wednesday   9:00 am - 5:00 pm 
Thursday       9:00 am - 6:00 pm 
Friday       9:00 am - 5:00 pm 
Saturday   9:00 am - 2:00 pm 
Sunday     CLOSED