Contact us today!
(573) 860 3764
Contact us today!
(573) 860 3764
Laminate Flooring
Just Got Easier to Maintain…
Mohawk FloorCare Essentials Save You Time & Energy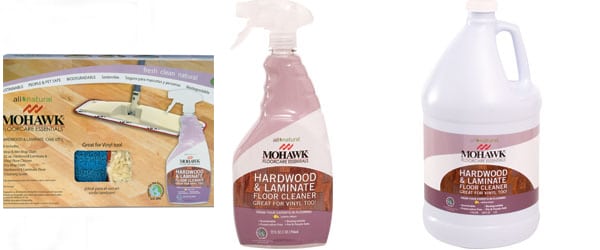 You opted to outfit your home with the most effective combination of style and maintainability by choosing Mohawk Laminate Flooring. After all, your home is meant to be enjoyed, not another task for your workload.
In our efforts to make your job as easy as possible, we proudly present our naturally–formulated, highly–effective FloorCare Essentials Hardwood & Laminate Floor Cleaner.
Mohawk Laminates are designed to mimic the beautiful patterns of nature and FloorCare Essentials come from a similar source of inspiration as well. Composed of all–natural ingredients, our Hardwood & Laminate Floor Cleaner is a sustainable, biodegradable product.
Isn't it nice to know that any unforseen mishaps are instantly resolved with a couple shots from the 100% recyclable plastic spray trigger?
That's right — in addition to keeping your stone, ceramic, or hardwood replica clean and streak free, you're using an EPA Design for the Environment recognized product that helps protect our planet as well.
For the utmost protection for your floors, we offer our FloorCare Essentials Hardwood & Laminate Care Kit complete with 32 oz. Hardwood & Laminate Cleaner, Mop Head, Mop Handle, Dry Mop Cloth, Microgliss Mop Cloth, and Cleaning Guide.
We just want to do our part in providing your home with everything it needs. Whether it's covering your floor with an attractive surface or covering that surface with protection and care, Mohawk has you covered anyway you look at it!
Store Hours
Monday    9:00 am - 5:00 pm 
Tuesday   9:00 am - 5:00 pm 
Wednesday   9:00 am - 5:00 pm 
Thursday       9:00 am - 6:00 pm 
Friday       9:00 am - 5:00 pm 
Saturday   9:00 am - 2:00 pm 
Sunday     CLOSED